AB €150 VERSANDKOSTENFREI | 5 % WILLKOMMENSRABATT MIT DEM CODE "WELCOME"
repair. love is in the hair™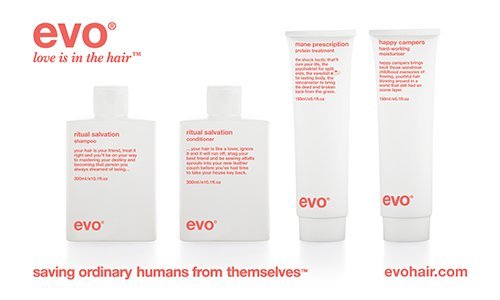 Die Haarpflege-Serie repair. love is in the hair™ von evo® hair repariert coloriertes, schwaches und sprödes Haar. Das Shampoo, der Conditioner sowie der Proteinverstärker und die Styling-Produkte dieser Serie sind perfekt aufeinander abgestimmt und verhindern Haarbruch. Die evo® Products schützen das Haar vor Hitzeschäden beim Styling und vor UV-Strahlen und ermöglichen so einen intensiven Farbschutz. Das Haar wird intensiv gepflegt und so eine verbesserte Kämmbarkeit und ein atemberaubender Glanz erzielt. Entdecke evo® hair!